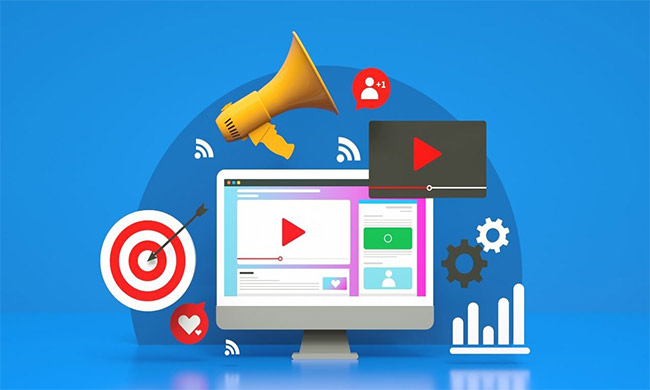 Website for great digital marketing
So, we can say it's a significant milestone in the
digital marketing
journey. After launching a great website of your company now what you have to do to attract more and more people. Because you need a proper strategy and action plan. If you have a website, but no will visit it, then there will be no benefit of having a great website. You have to take the following steps for great results of digital marketing;

Fresh Content
For high engagement of the target audience, there should be fresh, interesting, updated and engaging content. The blog in terms of blogs, press releases, posts help to;
• Boost google ranking
• Generate leads and drive conversions
• Increase engagement
• Develop a strong image of the company
Content strategy helps to develop the content that can help to deliver the best user experience.
Social media presence
Social media presence is very important for digital media marketing. It's the best tool to connect to your website and then drive back them to the website. You have to make the strategy that which social platform is best for the engagement of your target audience and to increase conversion rates. Try to follow the demographics and interests of your customer, target audience, and buyer personas. After the selection of social media platforms according to your business goals, you have to organize the publishing schedule for better engagement.
Digital Advertising
Digital advertising, such as pay per click, display advertising, and social media advertising, is playing a very important role in digital marketing. For digital marketing, you have to establish your business goals according to your priorities that what do you want to achieve, either brand awareness, sales, lead generation or social media following.
Email for direct connection to the customers
Email helps in one to one marketing to direct connection with your customers. It is an easy and affordable way of marketing to use and offers an excellent return on investment. For this type of marketing, you have to develop an email list. There are different options you can send like a welcome email to introduce your business to new customers, email newsletter to keep aware customers about something new and exclusive deals and discounts. Another type is doing a survey or posts a review that helps to deepen the relationship with your customers.
Importance of optimizing all types of searches
Optimization of your website for top rankings is very important. In this whole process, proper use of keywords helps to maximize the ranking and engagement. Try to make sure that your website content appears as a high-ranking search result for all types of searches. For that, you have to optimize your website content for local search, image search, and voice search.