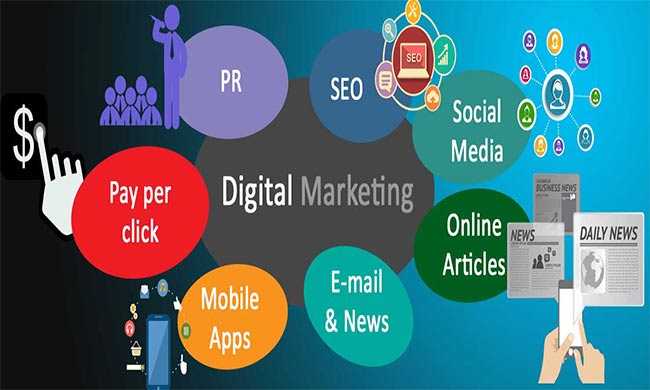 Myths about Digital marketing
Myth 1:
No need for multiple Platforms
It's a myth in
digital marketing
that there is no need for various platforms and medium. But the fact is that multiple platforms help in the growth of your business extensively. You have to give equal importance to each platform to approach and target your potential customers in digital marketing. It will provide you with maximum results and best growth and development rate. To promote your products and services, you have to focus on social media, mobile apps as well as search for more engagement with the target audience.
Myth 2:
All type of content is effective
It's a myth that in digital media marketing, any content helps to promote your business. Content is the basic foundation in digital media marketing. The best and engaging content that helps in high engagement works in digital media marketing. One more thing that should be kept in mind is the consistency and frequency of the effective content on all the platforms of digital media marketing.
Myth 3:
Information about internet technology
Although digital marketing is related to technology, still some rules of marketing should be followed to make a strategy, plan and perfect execution for more engagement and to increase conversions.
Myth 4:
All about increasing traffic
Though increasing website traffic leads to success and growth, but digital marketing is not all about creating an attractive website to engage and increase traffic. You need that relevant traffic which also plays a vital role to make the transaction to increase sale. These are two different aspects so to increase only traffic don't increase sales so try to make effective and practical strategies according to that.
Myth 5:
One on one marketing is not possible
It is the myth that one on one marketing is impossible. It helps to connect to your related audience and create the personalized and perfect message for them. Social media marketing and email marketing helps to achieve one on one marketing by creating personalized email and creating content and ads for a specific audience.
Myth 6:
Covering all social media platforms is necessary
In contrast to this concept, you don't have to cover all the social media platforms. You can use the specific platform according to your strategy and business requirements. One more thing never ignores or delete the negative comment and reply it strategically and tactfully.

Conclusion
In short Digital media marketing is helping every business big and small to engage their target audience, increase revenues, conversions as well as to create brand awareness and strengthen your brand image.