Outdoor Media in Pakistan


Outdoor Media Pakistan
is an everlasting and never declining medium to advertise. If you are thinking about launching an Outdoor Media campaign in Pakistan or online media buying for advertisement and want to hire the media
buying
expertise
and wining
advertisement strategy then you are on right place.
Prime media
is an invaluable partner dedicated to servicing worldwide clients with electronic, print and outdoor media buying and advertisement campaigns planning and execution.
Prime Media is specialized in providing Outdoor Media Buying and advertising services. We have years of experience of partnering with advertising agencies, outdoor marketing departments, small businesses, public relations firms, non-profit organizations and private individuals to help them achieve their marketing goals through Outdoor Advertising Pakistan.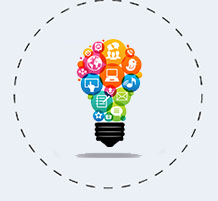 Prime Media
is a persistently growing Outdoor Media Buying,
planning
and placement agency, always striving for innovation in order to give our clients an edge. Our Outdoor Media services include traditional outdoor media like billboards,transit advertising, mall displays, and airport ads. Our professional media experts have loads of experience to carry out multitask with effortless efficiency.We understand the challenges that come with meeting a client budget, auditing a vendor for proof-of-performance and turning around a proposal with an extremely tight deadline. We love our clients and we want to see them succeed.
Pakistan Office
P-23 Siddiq Trade Center, Gulberg Lahore, Pakistan

+92 42 35781788
+92 321 8284281

info@primemedia.pk
Our Partner
Al Kazim Building,
Abu Hail, Dubai, UAE
+971 4 2564922
+971 55 4133450

sales@dubaimediae.com